Selecting the Right Garage Door For Your Home
Home Magazine recently interviewed Roman Ruiz of King Door Co. to learn about the very best garage doors.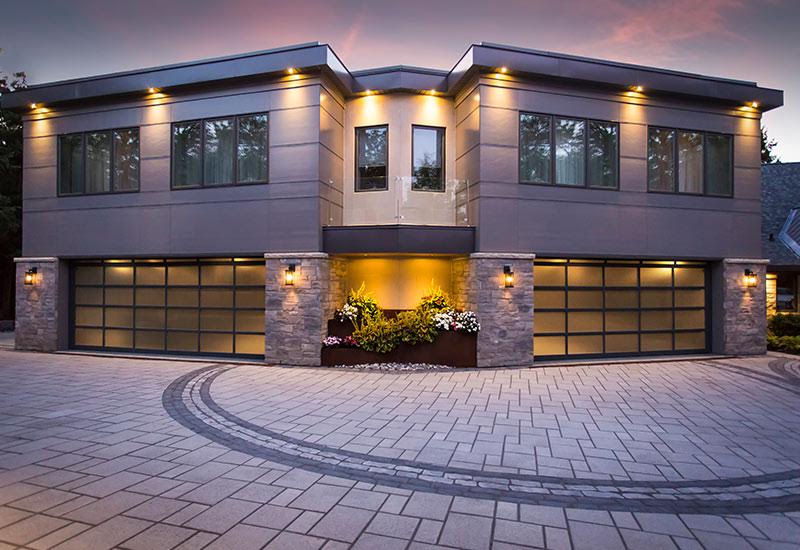 #1 Can you describe King Door Co. Inc. as a business?
King Door is a locally owned garage door store which was established in 1985 by Roman Ruiz. We have 14 employees who support 9 spouses and 25 children in the community. King Door also supports local charities like The Ronald McDonald House Charities, the Special Olympics, and various veteran charities. We espouse core values such as "honesty is the best policy, "Quality as if family," "Accountable for our actions," and others. Visit our Website www.kingdoor.com for more information.
#2 What types of services does King Door offer?
We are Customer Service Specialists. We offer sales, service and installation of commercial and residential garage doors and openers along with annual maintenance discount programs. In addition, we offer Clopay high-end entry doors which complement the Clopay garage doors we sell. King Door is excited about our new product the Versa-Lift, a push-button storage solution. Stop by our design center to see all these products at 7450 District Blvd.
We also assist with design selection. First, customers bring photos of their homes. And then we download them into our computer, which allows us to insert different door sections. We made our process fun and easy to help customers make the right garage door decision for their home.
#3 What separates King Door from your competition?
We have a 4000 square foot design center with a variety of working garage doors and openers. Our design center helps customers choose their selection. Also, same day service is big! When your car gets trapped inside the garage, you need assistance now! Therefore, it is vital that a King Door customer service rep answers the phone Monday through Friday 8 a.m. to 5 p.m. Our customers won't have to deal with an answering machine or an out-of-town operator.
Our technicians are continually trained and tested on products and customer service. Customers shouldn't have to reschedule with us because we don't have the part they need. Therefore, our trucks are fully stocked, and our parts get replenished every morning. We conduct random truck inspections to ensure we do not disappoint the customer.
When it comes to employment, King Door provides uniforms and pays a higher rate than most in our industry. We offer 100% medical benefits, matching 401K, up to 3 weeks paid vacation, annual bonuses, 7 paid holidays, and employees get all major holidays and birthdays off with pay – we call this a "celebration of life day."
#4 What new trends and products should we know about?
There is a significant demand for modern looks, and we meet these demands by offering the modern steel collection from Clopay, and the high-end glass doors called the Avante collection. The Avante collection offers several glass selections such as frosted, white laminate, mirrored, etc. The faux wood remains a big seller. People love the look and low maintenance of these products. In addition, customers love the insulation value (up to 18 R-value) of these products. Even though real wood needs annual maintenance, King Door remains partial to it because there's nothing like it.
The opener manufacturers do a great job of keeping up with technology; they have quiet DC motors, battery backup units, internet and Wi-Fi technology. As a bonus feature, they also offer a wall button panel which gives the time and temperature. Great job, Lift Master!
#5 What are some misconceptions about your products?
Some misconception homeowners have is that they think their garage door does not need regular maintenance. We hear people say, "If my garage door moves up and down, it must be fine." However, your garage door is the largest moving product in your home, and it needs maintenance like any other moving product.
#6 What advice would you give to a Homeowner when it comes to choosing a garage door company?
Ask questions, use common sense, and check for a license and address. Use a company which pays its technicians an hourly wage. Some doors sold at King Door are commissioned but not the parts. Some companies pay their employees by the hour and up to a 17% commission on replacement parts; this way of paying employees can lead to parts being replaced that don't need replacing. Customers can read articles regarding this growing trend on our website at www.kingdoor.com.
Thank you to all of our customers. We sincerely appreciate your support and your business. Stop by our booth at the home and garden show!